Things I did on the 25th:
I put the new bars together in a "preliminary" fashion: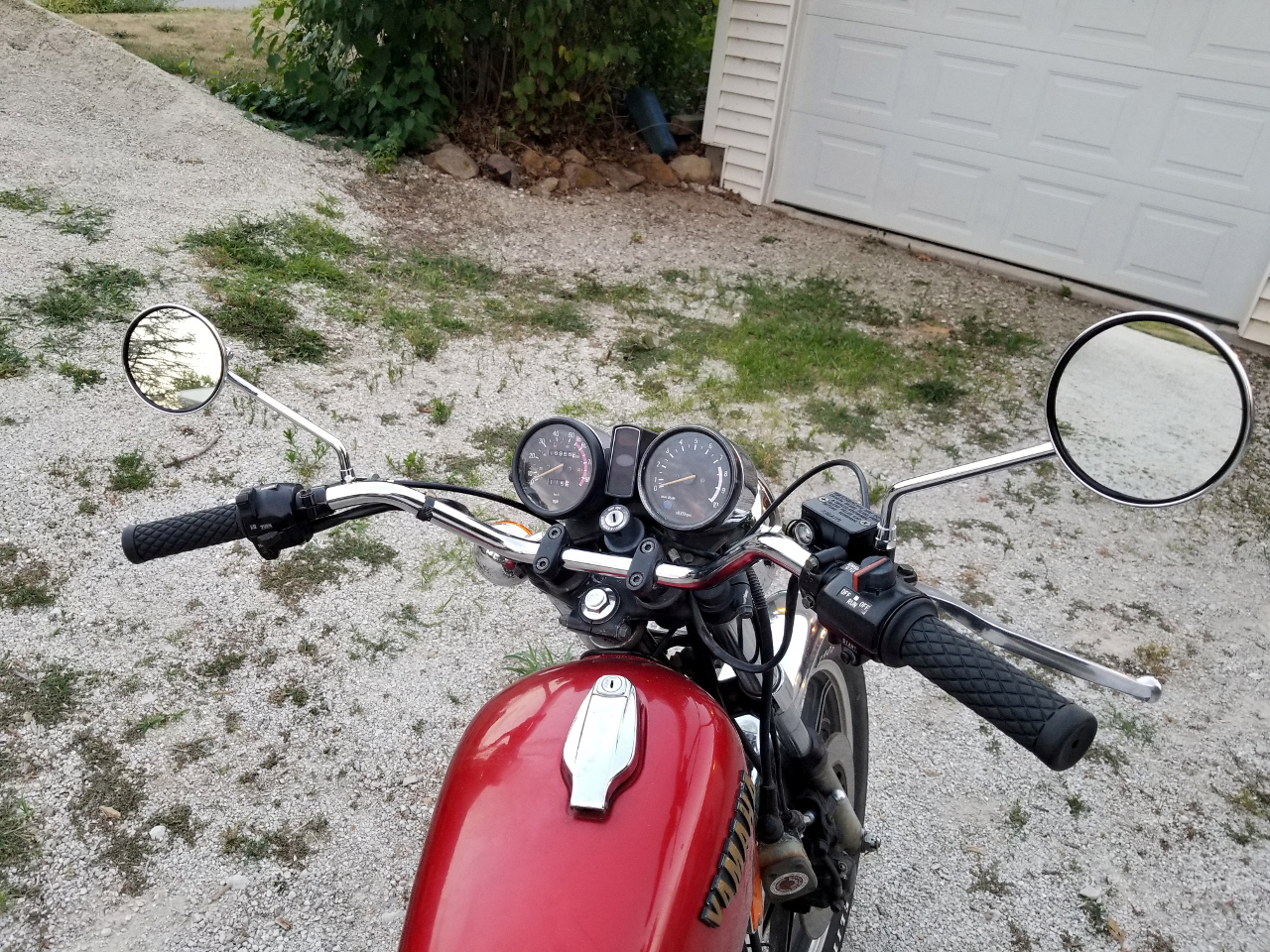 The left side blinkers used to not work… now neither side does. Never disconnected anything, so I'm not sure what went wrong. I haven't removed the old master cylinder completely, as I need to open up the headlight and sort out the wiring… and of course, remove the tank before actually disconnecting the brake line, to avoid damaging the paint.