Okay, so I did a little bit today. Doesn't look like much…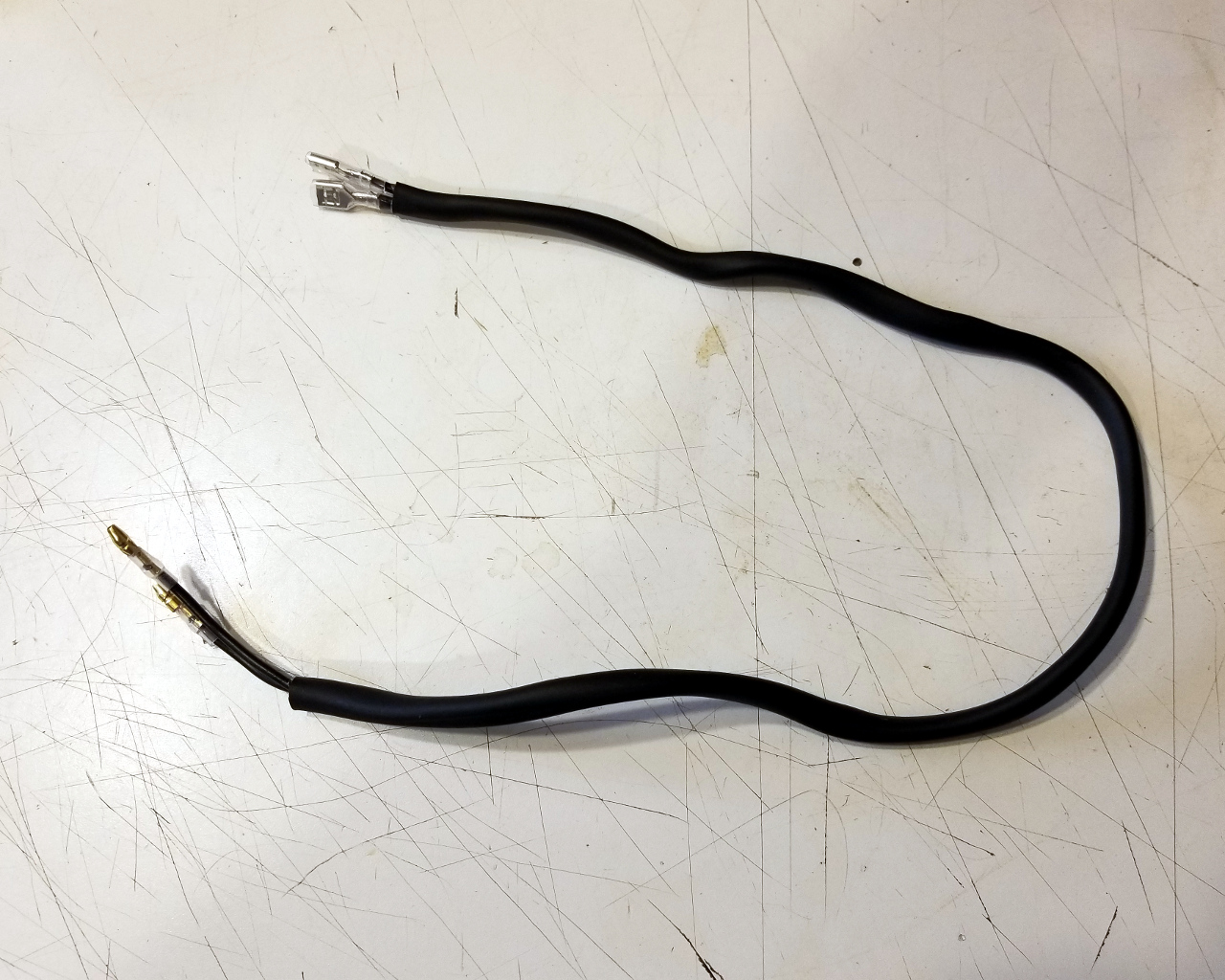 That's the new brake light lead I made to connect the "generic" master cylinder to the XS650's wiring harness. After I took the picture I installed and tested it, and it's perfect. Also hooked up that floating ground wire.
SO now here's my list of must-do's before I can get this beast inspected, licensed, and on the road:
— Drain, refill, and bleed the front brake;
— Resolder the turn signal switch and reassemble the left pod; and
— Retorque the head, installing the new brass washers along the way.
I have everything in hand needed to do the first two jobs, but do not have the wobble extension needed to retorque the head. I'm hopeful I'll get all of this done next week, after a trip to the store this weekend to get that extension.