Things I did on July 24th:
I pulled the bent left rear signal, ran three nuts onto the stud, slipped it into a piece of iron pipe and bent it straight. Bent the mounting point (tab? flange?) straight with vice grips, put it all back together and here it is: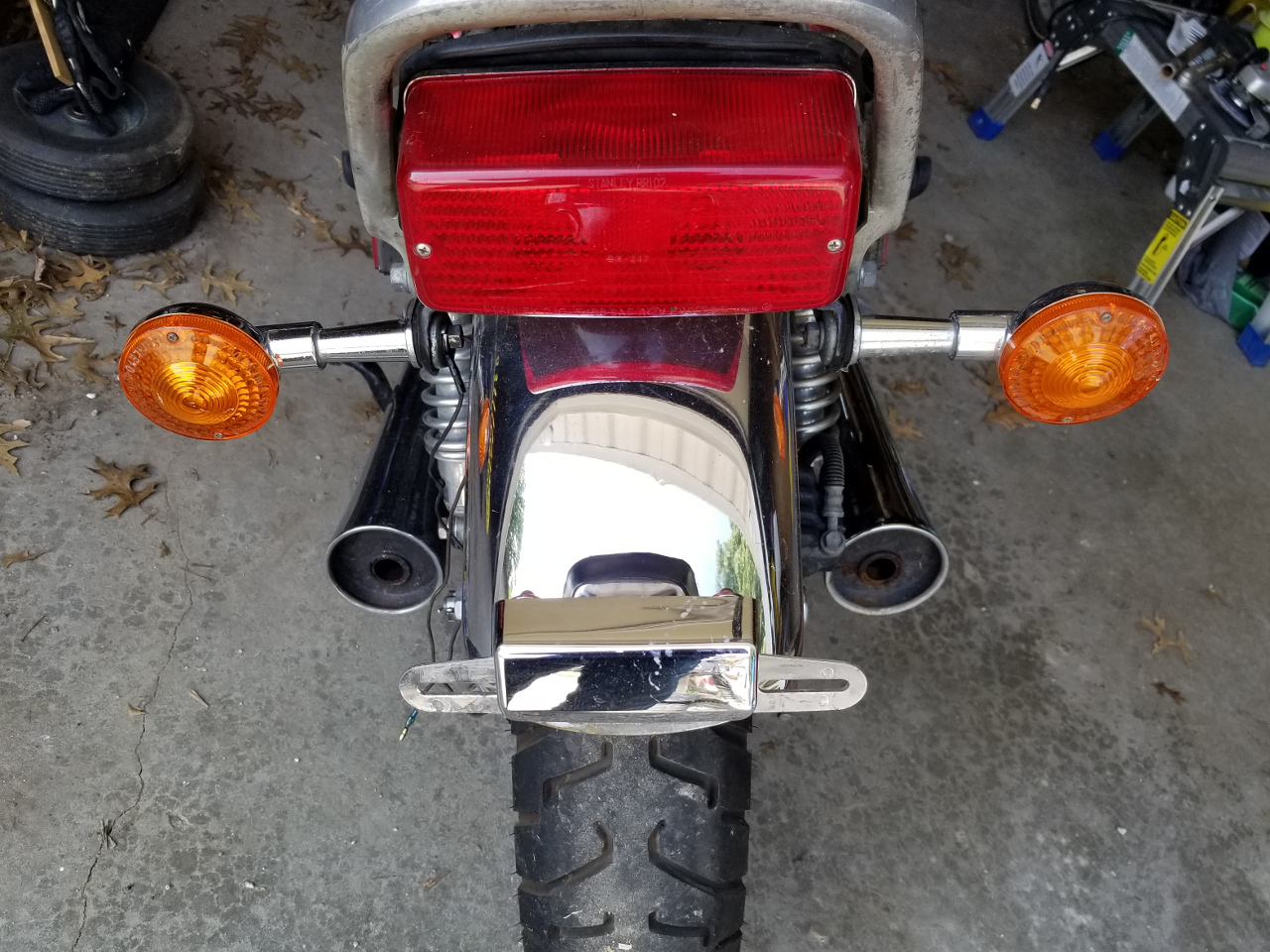 Sorry I don't have a "before" pic. So now I have to disassemble the headlight to do the same thing to both front signals… and straighten the headlight lens while I'm in there. Later.
Next, I carefully threaded the new left mirror into the damaged clutch perch threads. I think it's going to be okay. The new master cylinder has a silver-colored lever, so I pulled the stock black lever from the clutch and put on the one from my TW200, which isn't a perfect match but it is close.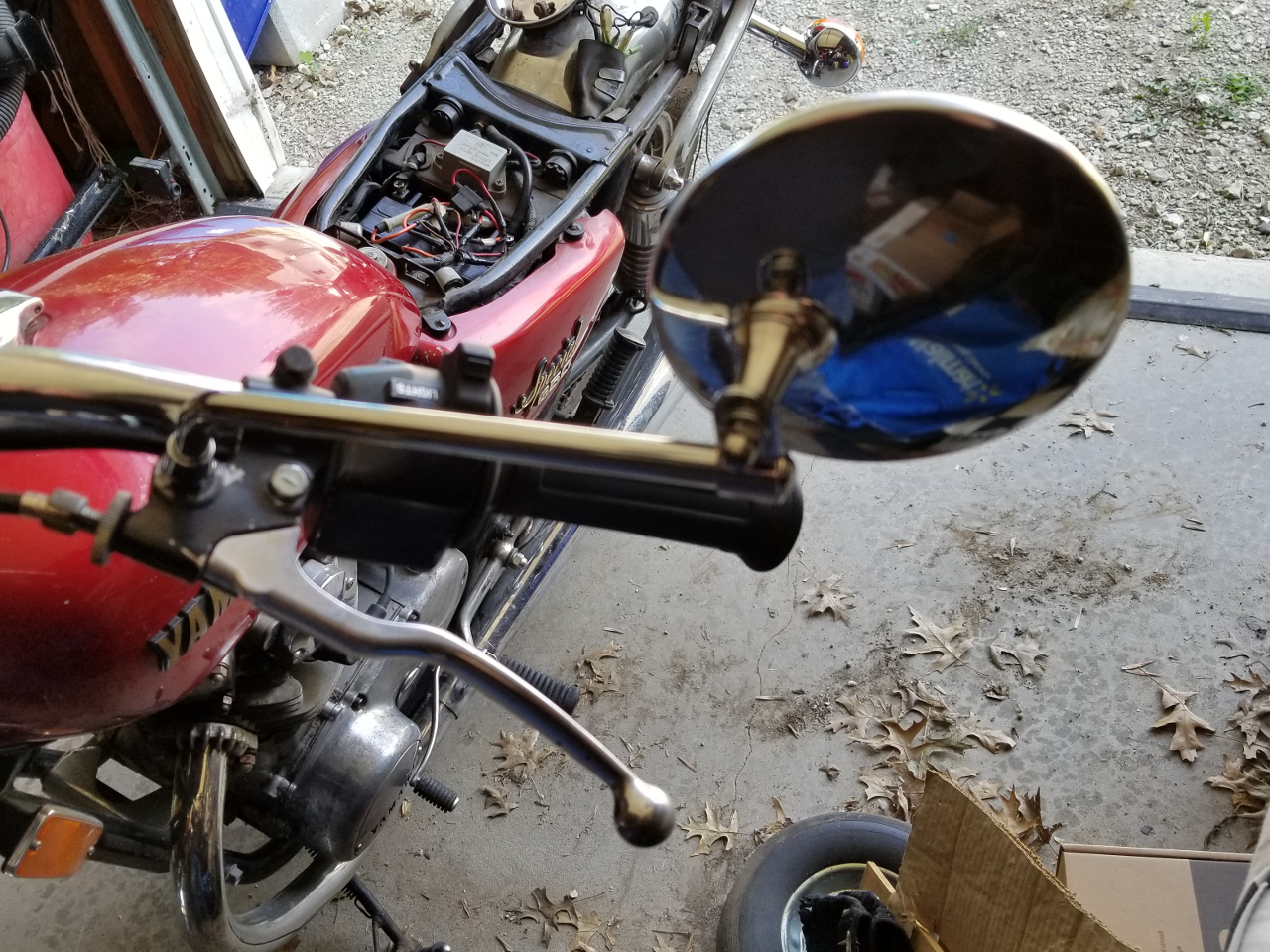 The TW got a set of shorties a long time back, and as we all do, I threw the old ones on a shelf in case I ever needed them.