The master cylinder on my XS650 is pretty crappy (leaks, and so disfigured that fixing it seems a waste of time) so I knew I was going to order another "generic" unit like I put on my 1980 Honda CB650. But that MC won't work on the pullback Special bars, and I don't like them anyway. So I posted this thread: http://www.xs650.com/threads/styling-question-probably-a-stupid-one.52557/
I'm not going to quote it all, just the bits I actually did; you can read the original thread if you care. I ordered a bunch of parts from eBay using a one-day-only $25.00 coupon, and here they are: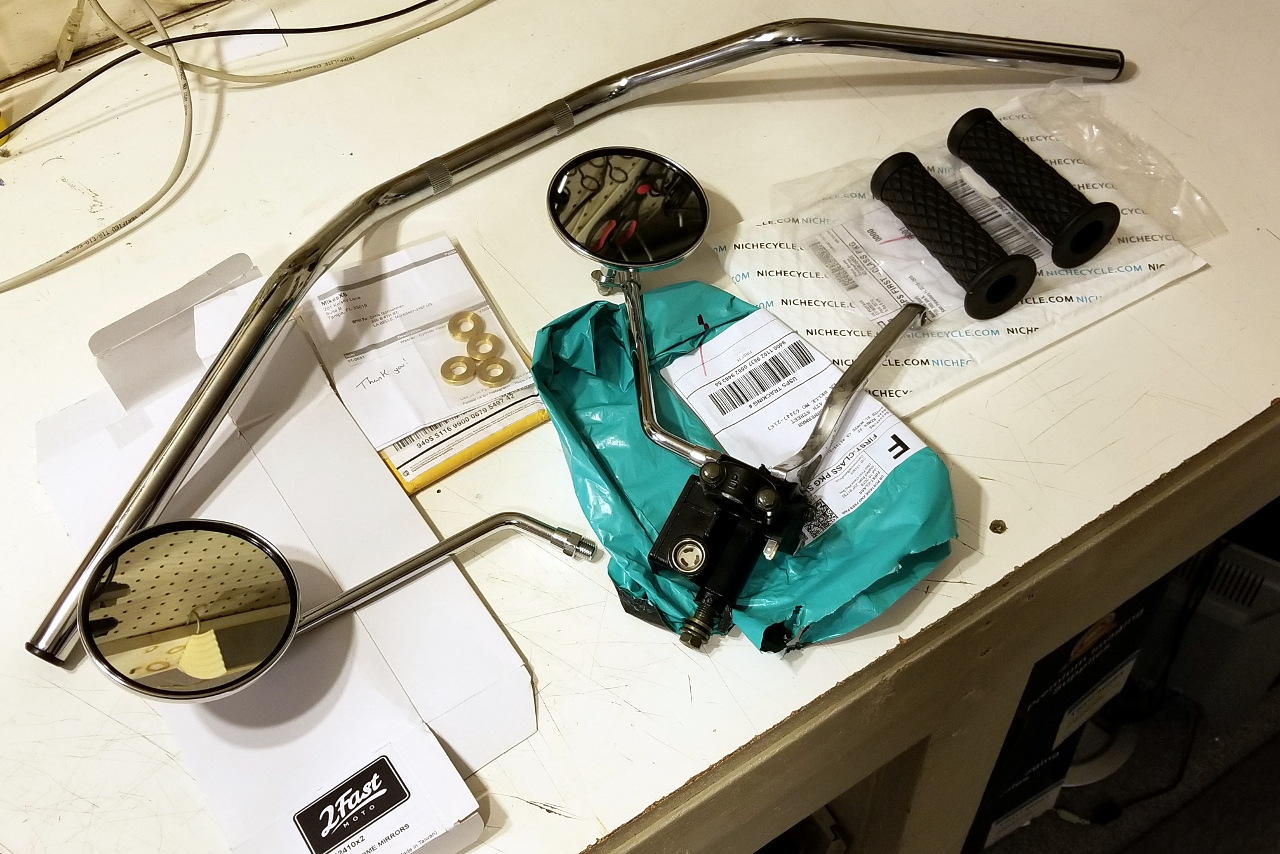 The handlebars are Emgo Chrome 7/8 in. CB750K Replicas, part # 23-93145; Width: 32 in., Rise: 5 in., Pullback: 5-1/2 in., Center Width: 6 in., End Rise: 6 1/2 in.
I held them up over the stock bars on my Yamaha TW200; they are the same width, approximately, but angled differently, and I'm wondering if I can find bars like that which are not chromed because they'd be perfect on the TW.
Plan of attack going forward: Pull the tank, retorque the head (installing the new washers as I go), install new bars and attendant bits, connect, fill, and bleed the new master cylinder, and then (and only then) put the tank back on. This still leaves the bent signals to fix, and the left turn signals don't blink as of right now so I have to figure that out yet.
Do all that, and if the oil leak is at least slowed, get it inspected and some plates on it. Gah. Lots to do…