Here's my new project: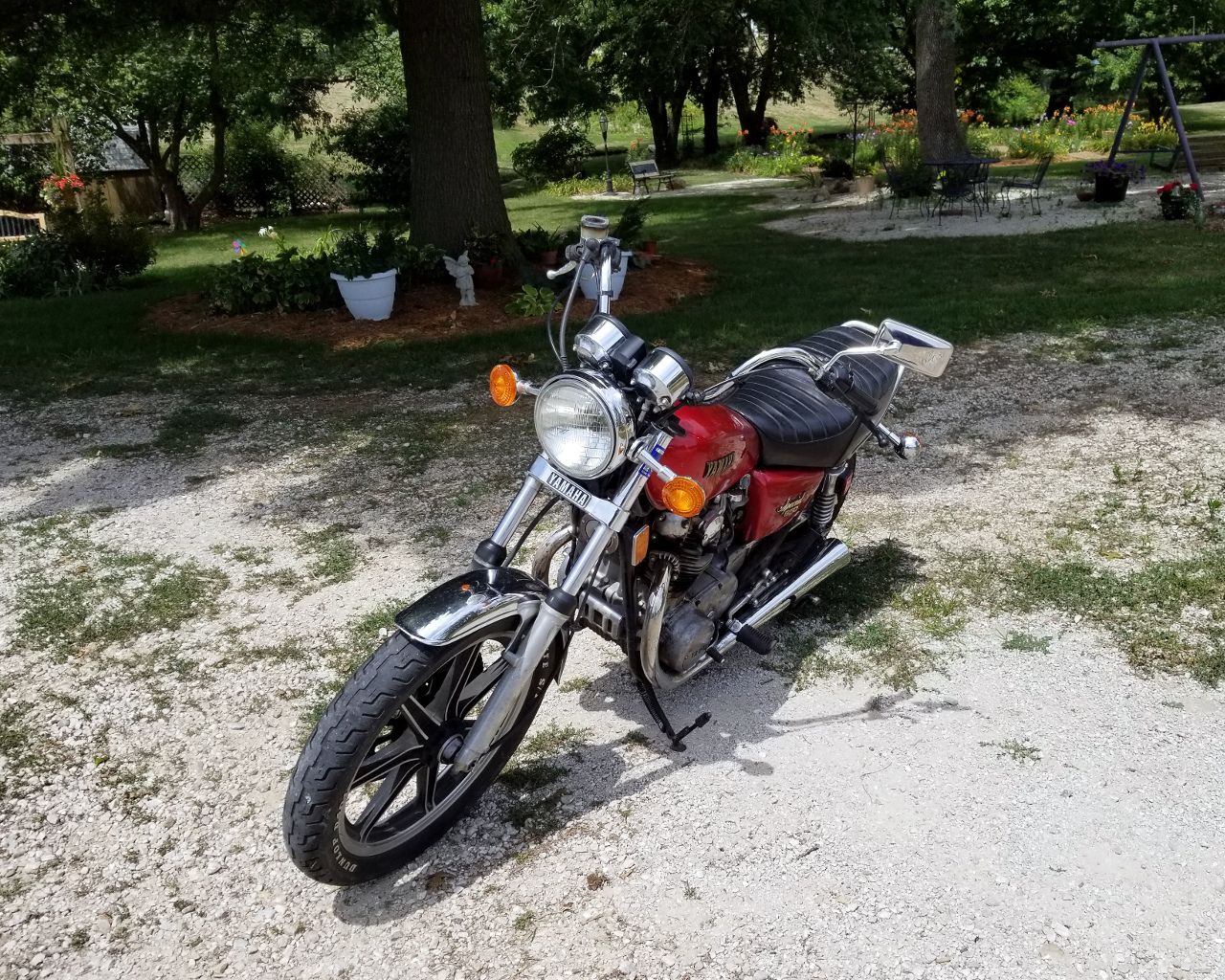 Here's the instrument cluster, for reference. I rode the bike less than a mile from the seller's residence to the gas station and reset the tripmeter when I filled it up, but I must have screwed up because it's only 15 or so miles from where I bought it to my home.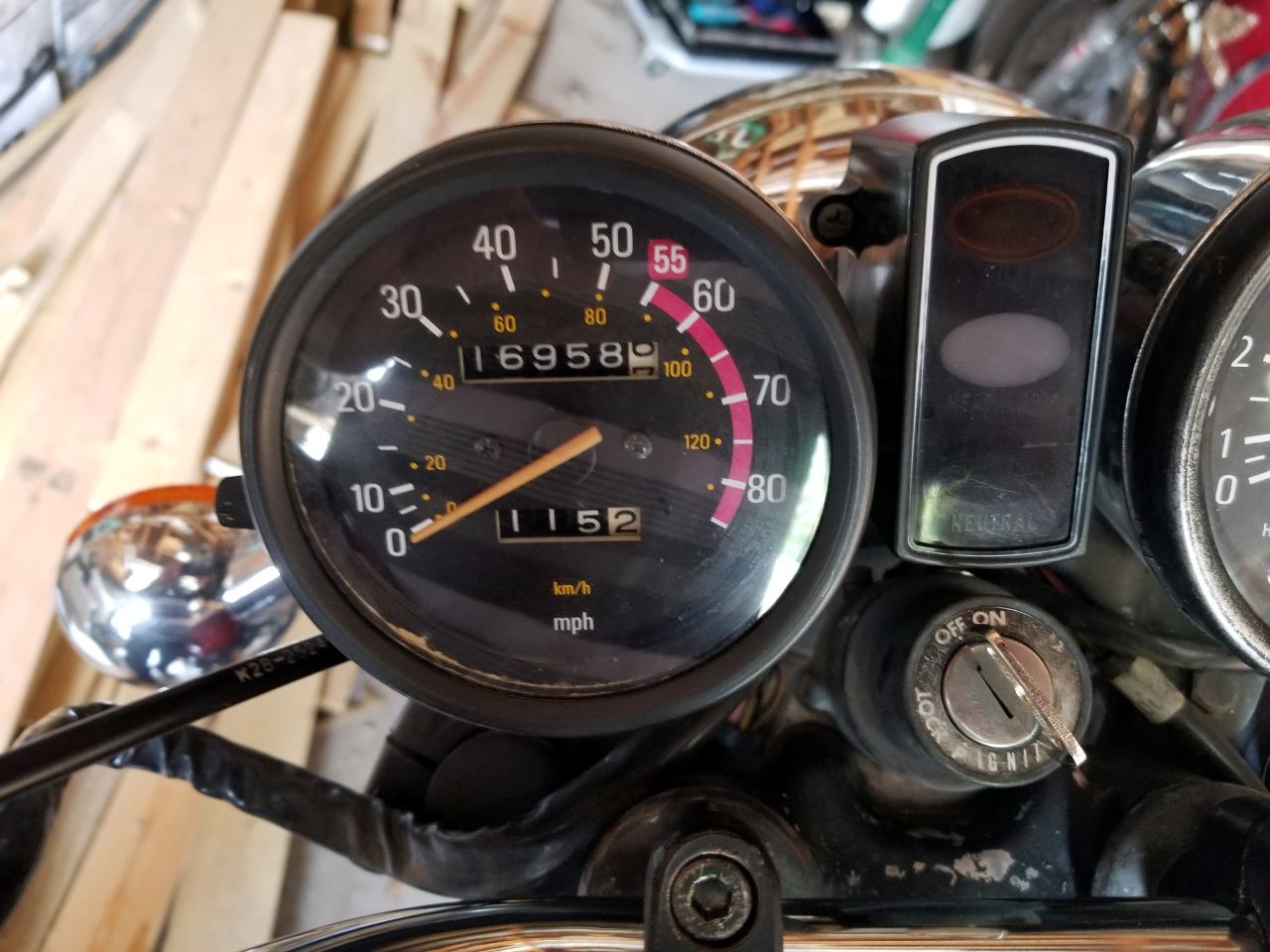 \
She has a head gasket oil leak the seller said was very minor that I'm not so sure about… it worries me. Needs a new front brake master cylinder, something I'm pretty comfortable doing, and three out of four turn signals are mangled. Seller claimed it was from a static fall, and there is no road rash on the damaged signals, supporting his contention… but if that is so, how did a fall on the left side damage the right front signal? Ah, the questions of life.
Took off the mirrors, and put the left one back on… because the left mirror was attached to the right side of the handlebar on a clamp, and the right mirror was crossthreaded into the mount on the left side. You all know that Yamaha bikes have left-handed right mirrors, but apparently the previous owner didn't. Gah. The collar nut is missing from the right-hand mirror, so I couldn't remount it, but after running a bolt through the left-hand mount from the bottom to straighten the threads, that mirror went on fine.
Removed the expired license plate from the bike.
Loosened one of the bent signals to examine it. The flange it attaches to is also bent, but I don't expect any trouble bending it back out. Haven't dug into the headlight to remove the front signals for examination as yet… hoping the headlight bucket and mount is undamaged.
This is an ongoing project; look for more shortly!